Dave's Bargain Enterprise / 11 Pine Rd, Middleton, NH/ 603-755-3851/ FAX 888-884-9829/ dave@cruisingwithtunes.com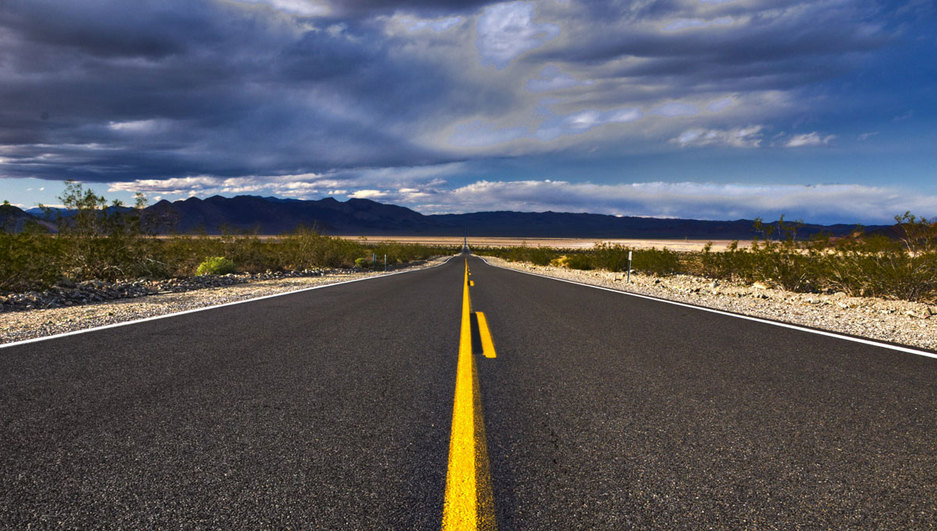 Cruising With Tunes.Com

Motorcycle Stereo Systems
with High Quality At a low Price!
MOTORCY

CLE STEREO SYSTEMS
High Quality Motorcycle Stereo Systems at a affordable Price!
We offer LOW prices on chrome handle bar mounting brackets for your speakers
with free shipping when you order a stereo system from our site,
Check out our accessories page for more details !

High to Low Level Audio Converter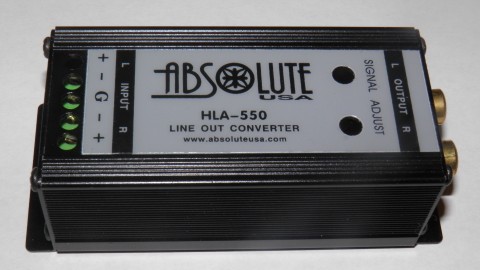 Absolute HLA550 2 Channel High Level to Low Converter Line Output with Ground Loop Isolator Built in signal Noise Eliminator
This is a line out converter used when you connect a radio with any audio output wattage to another component such as a preamped woofer to avoid overpowering the audio signal, resulting in distortion.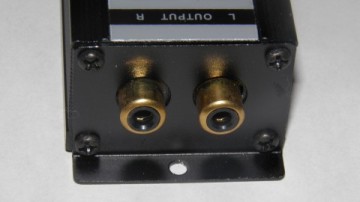 H
igh to Low Level Converter
Converts 2 channels of speaker wire to RCA outputs
Used when connecting factory speaker wire from the stereo to an aftermarket amplifier
Perfect for assisting in amplifying the front or rear speakers of a vehicle
Simple installation
On-board gain control for advanced audio adjustments
Gold plated contacts for enhanced signal transfer
Speaker wires connect directly into the converters screw-set terminals
Dimensions: 3-3/4"L x 1-5/8"W x 1-3/8"H
Authorized Internet Dealer
1-year Manufacturer's warranty
Examples of when you may use this converter
When you connect a Jensen Am / Fm radio to a amplified source such as a 250 Watt Motorcycle Stereo system, or a 700 Watt Motorcycle Audio System. this will decrease the audio output signal from the Am / Fm radio feeding the 250 or 700 System so the audio signal is not overpowered causing distortion.
When you connect a preamped subwoofer to a 250 Watt Motorcycle sterero system again you'll need to reduce the audio output signal from the 250 Watt system to a low audio output signal to feed the 100 Watt subwoofer amplifierso you do not have a overpowering audio signal going to the subwoofer.
BASICLY your making the subwoofer amplifier do the work of amplifying the sound and eliminating the distortion.
WOW only $21.37 with FREE SHIPPING
Except for international orders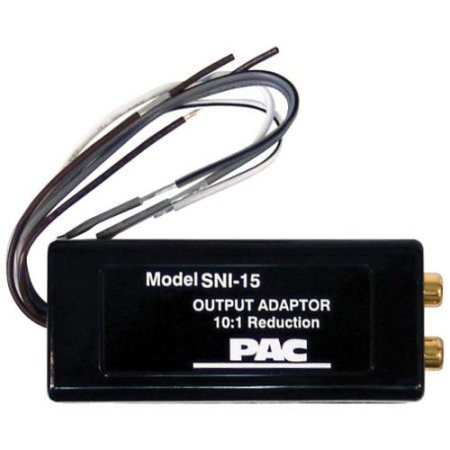 SNI - 15 LINE OUTPUT CONVERTER
45 Watts maximum input per channel.
• Linear 20 to 20,000Hz output based on input signal.
• Transformer isolated for optimal sound and performance.
• Maintains correct phasing.
• Works with most factory installed radios.

This converter was suggested by a customer to use with the Jensen JHD910
enabling him to connect this radio to a amplifier to boost the volume on this radio​