Dave's Bargain Enterprise / 11 Pine Rd, Middleton, NH/ 603-755-3851/ FAX 888-884-9829/ dave@cruisingwithtunes.com

Cruising With Tunes.Com

Motorcycle Stereo Systems
with High Quality At a low Price!
MOTORCYCLE AUDIO AMPLIFIERS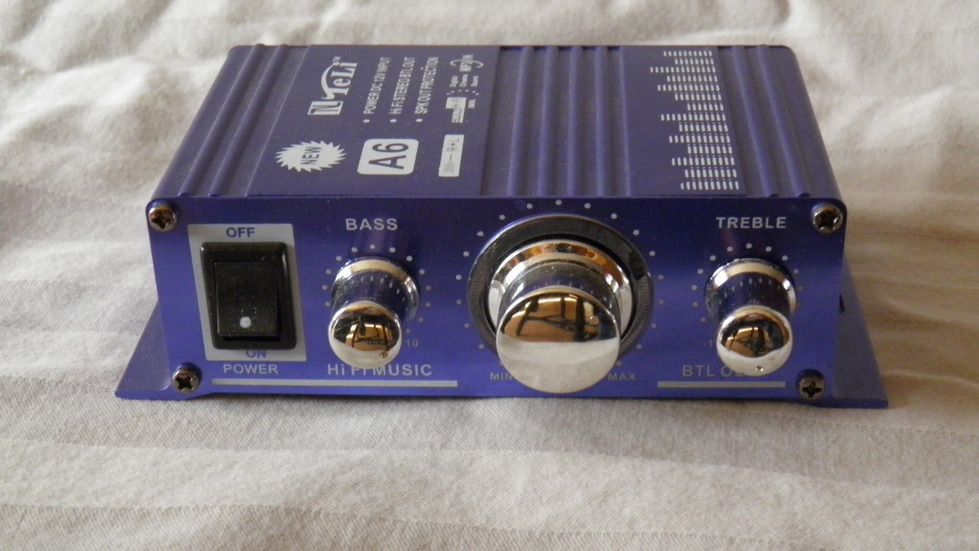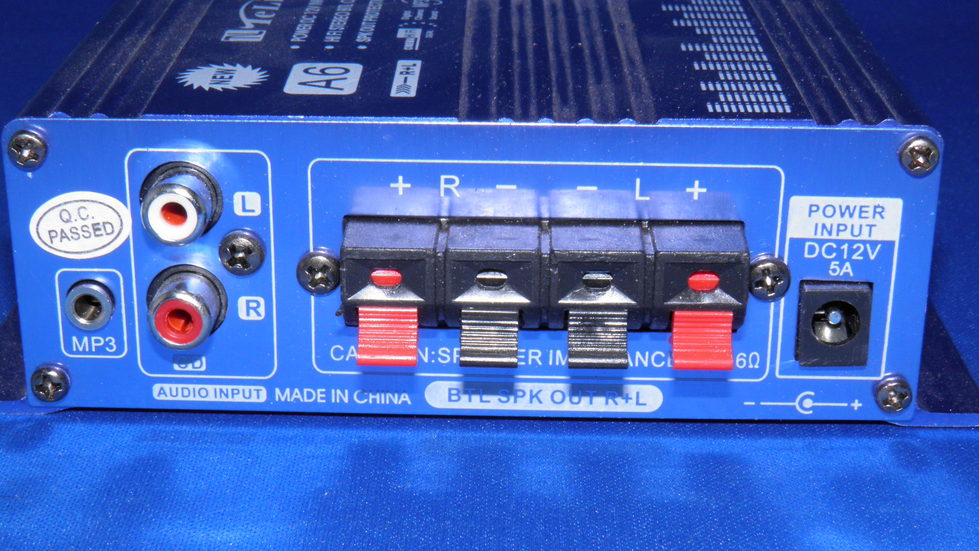 Hi-Fi Audio Stereo 12V MP3 / Car / Motorcycle Amplifier / Car Audio Amplifier


Compact design and simple to install; perfect for boosting the sound quality of your stereo, especially in a vehicle.

Good quality and good value device that will meet your audio needs.

Features
1 Automatic storage digital,digital display
2 Professional automotive amplifier output, BTL integration, HI - FI effect.
3 Big power, bass vigorous forceful, high-pitched sound
4 With sound volume, soprano adjustment, bass adjust potentiometer and indicator lights
5 Function significantly,Sound hi-fi High quality Competetive Price


Specifications

Output channel: 2.0channel
Shell qualitative material: Aluminum
Color:Blue
Voltage:12V
Power:15Wx2
Dimention:12cmx7.5cmx4.2cm
Output Impedance:4 ohm
SNR:90dBA
Frequency response:20-20KHz
Package:well-packed
Brand new and unused

Brand new Mini Hi-Fi Stereo Amplifier for cars, motorcycles, or boats.
Motorcycle Audio Amplifier
/ for MP3 or Satelitte Radios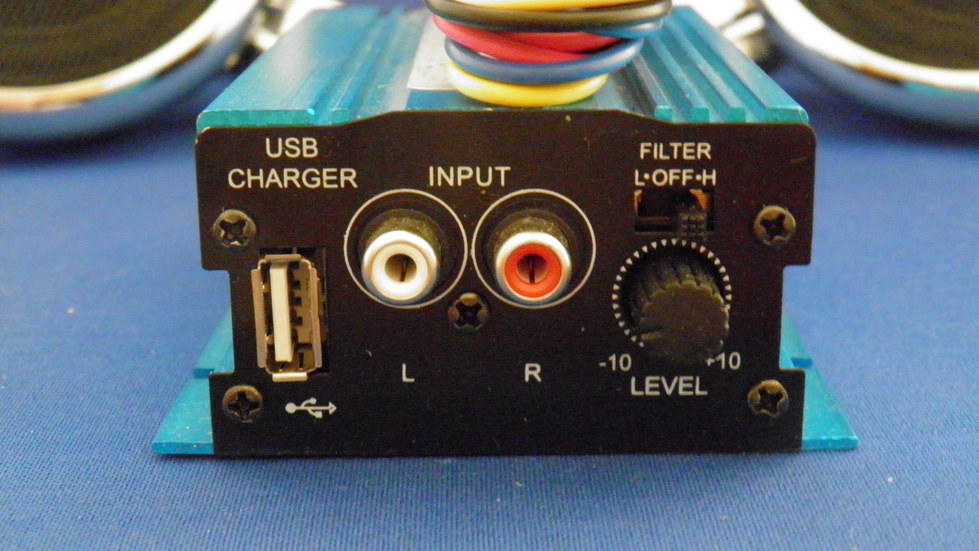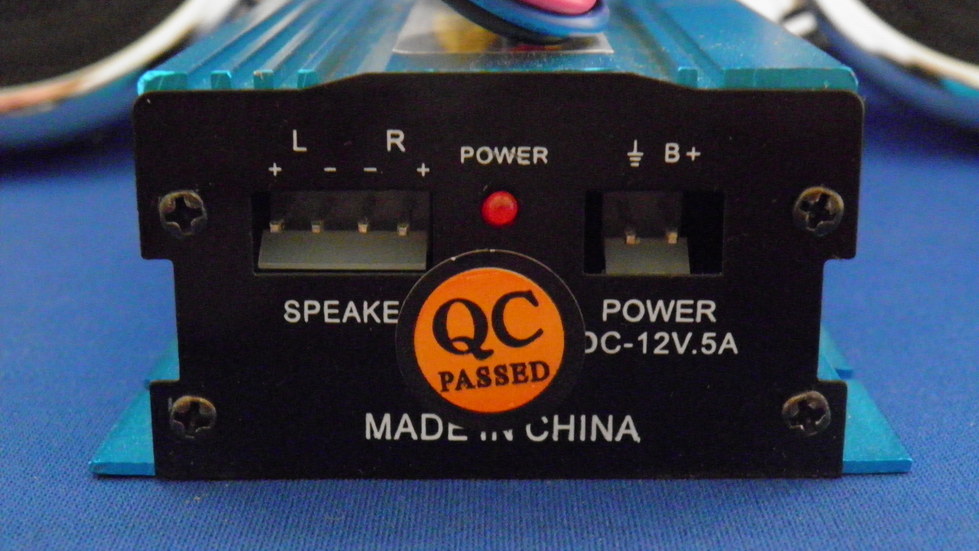 MOTORCYCLE AUDIO AMPLIFIER WITH 500 WATTS PEAK POWER
Description: Great little motorcycle Audio Amplifier to use with your Cell Phone or MP3 Player nd Satelitte radio which will produce 50 true watts to each speaker with a total of 500 Watts peak power with any device with a 3.5 mm headphone jack.

With the small dimensions 1.5 X 2.5 X 4" this motorcycle audio amplifier offers mjltiple mounting locations to fit your needs, under your seat, behind the side panels, in your travel trunk, a saddle bag, windshield bag or fork bag.​​
​


Product Features:


(1.5" x 2.5" x 4")
Aluminum Housing
Heavy duty heat sink - keeps the from overheating
Adjustable Input Levels
RCA inputs
Variable gain control
Soft start circuitry
Thermal and short protection circuit
Low level inputs
Frequency Response: 20Hz-20KHz
Signal to Noise Ratio: More than 90 dB
Power Draw - 2 Amps
Designed for 4 ohm systems

MOTORCYCLE AUDIO AMPLIFIER
​WITH A WHOPPING 800 WATTS OF
​ MASSIVE POWER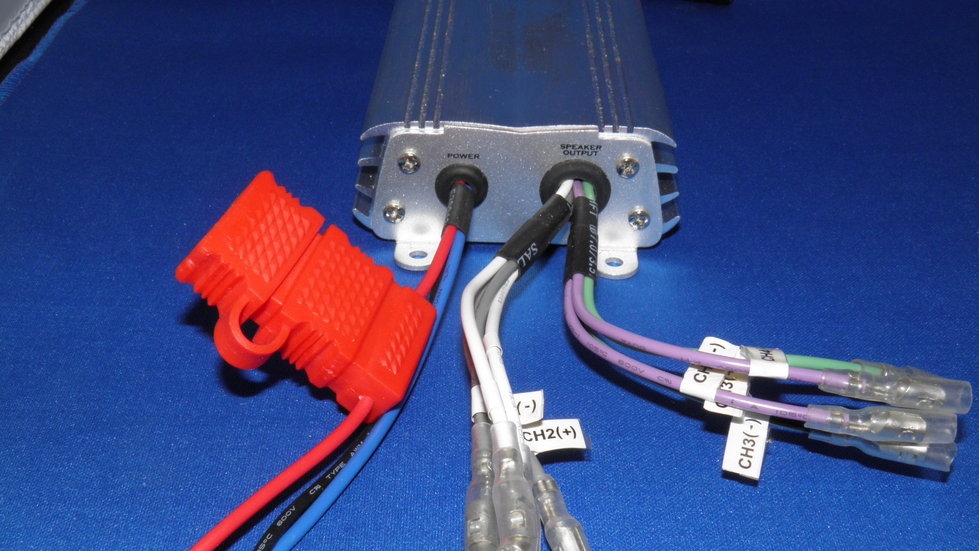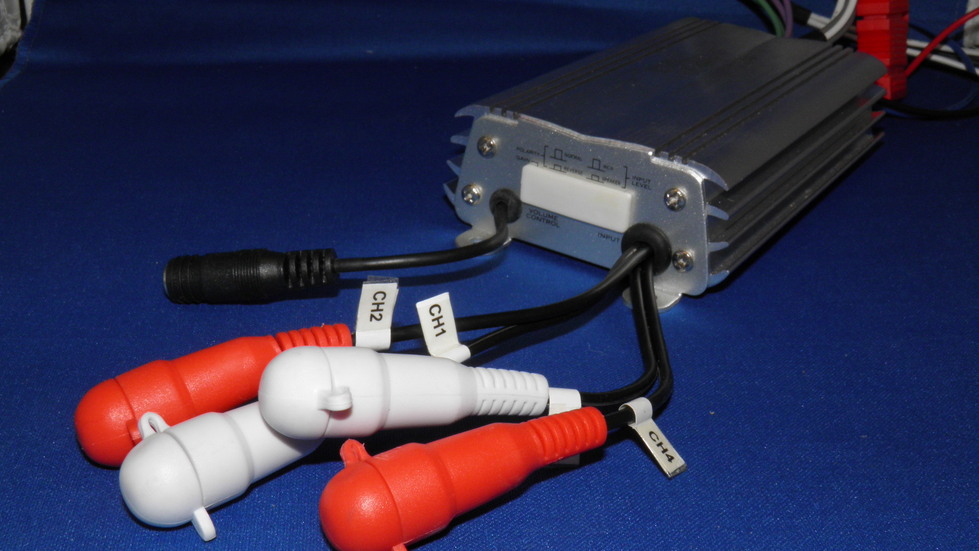 Detail


4 x 100 Watts RMS at 4 Ohms
4 x 200 Watts Max at 4 Ohms
4 x 300 Watts RMS at 2 Ohms
Electronic Crossover Network
2 Ohms Stereo Stable
Anti-Thump Turn-On
Soft Turn On/Off
Adjustable High Low Level Inputs
RCA Line Input
Power Protection Circuitry
Volume Gain Remote Control
T.H.D: 95dB
Channel Separation: >65dB
Frequency Response: 10Hz- 40kHz
Fuse : 10A
Dimensions: 6.10''Lx3.35''Wx1.38''H Accessories:
iPod / MP3 Waterproof 3.5mm Stereo to RCA Adaptor
Remote control for Volume Gain
Sold as: Unit
Brand new factory sealed
800 Watt Motorcycle Audio 4-Channel Waterproof
​MP3/iPod Marine Amplifier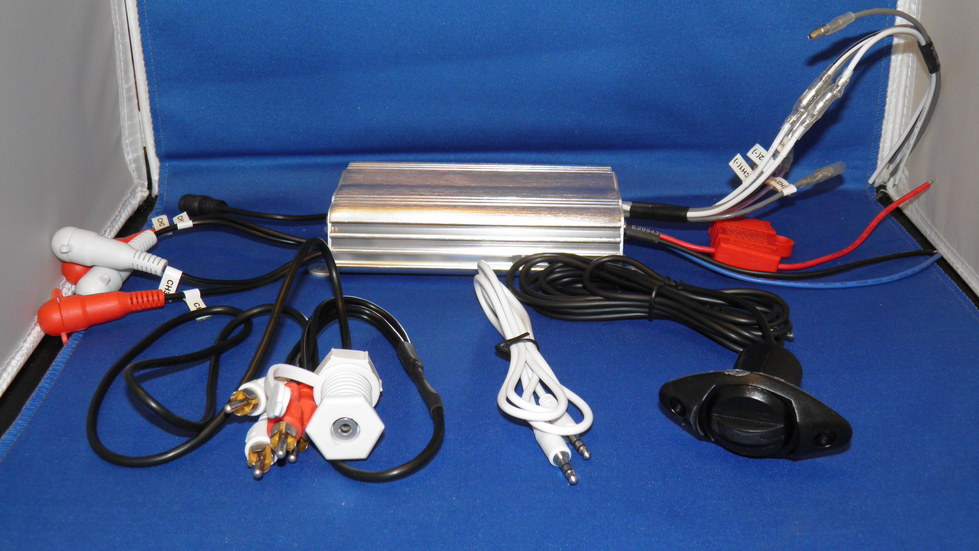 Comes with audio cables and adapters for a quick easy install
400 WATT MOTORCYCLE AUDIO AMPLIFIER
​ WITH RADIO MIGHTY LOUD!
Motorcycle Audio Amplifiers are offered at affordable prices while still maintaining a quality sound for your MP3 Player and Satelitte Radio, We carry 100 Watt to 800 Watts of pure power for your cruising enjoyment..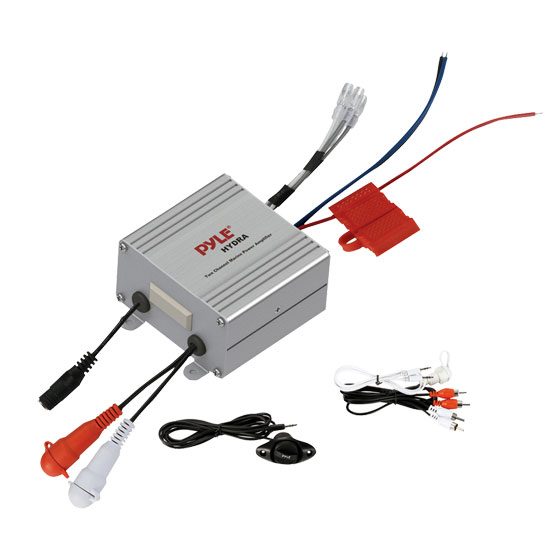 Get high quality audio amplification on your boat or other marine vehicle with the Pyle PLMRMP2A. It includes a marine-ready, two-channel power amplifier pushing up to 400 watts, a waterproof poly bag, and a waterproof stereo 3.5mm-to-RCA adaptor for plugging in virtually any audio source, including your iPod or other MP3 player. The amp is equipped with high and low level inputs, an electronic crossover network, plus power protection circuitry and anti-thump turn-on to keep your equipment secure. The included wired volume control easily mounts to your Motorcycles handlebar and provides an easy way to control your music while cruising down the highway. Color: silver.
400 Watt Marine Grade Audio Amplifier
​ with high and low audio input selection
•2 x 150 Watts RMS at 4 ohm
•2 x 300 Watts MAX at 4 ohm
•2 x 500 Watts RMS at 2 ohm
•Electronic Crossover Network
•2 Ohm Stereo Stable
•Anti-Thump Turn- On
•Soft Turn On / Off
•Adjustable High / Low Level Inputs
•RCA Line Input
•Power Protection Circuitry
​•Volume Gain Remote Control
•T.H.D S/N Ratio : > 95 dB
•Channel Separation : > 65 dB
•Frequency Response : 10 - 40K Hz
•Fuse : 10 A
•Dimensions : 4.21''(L) x 3.50''(W) x 2.05''(H) Accessories:
•IPod / MP3 / Waterproof 3.5mm Stereo to RCA Adaptor
•Remote Control for Volume Gain
300 Watt Four Channel Clarion Audio Amplifier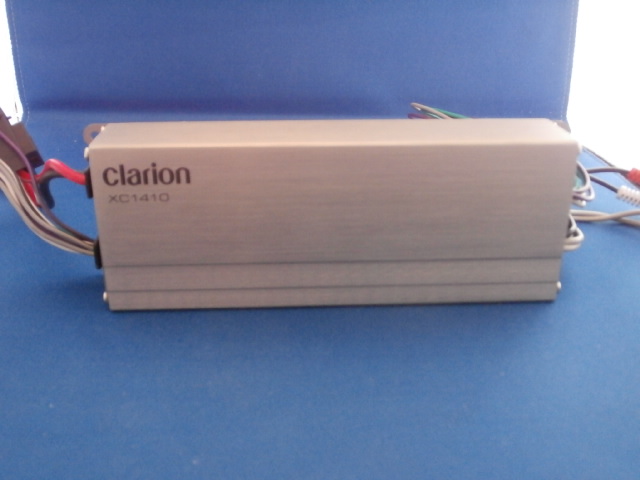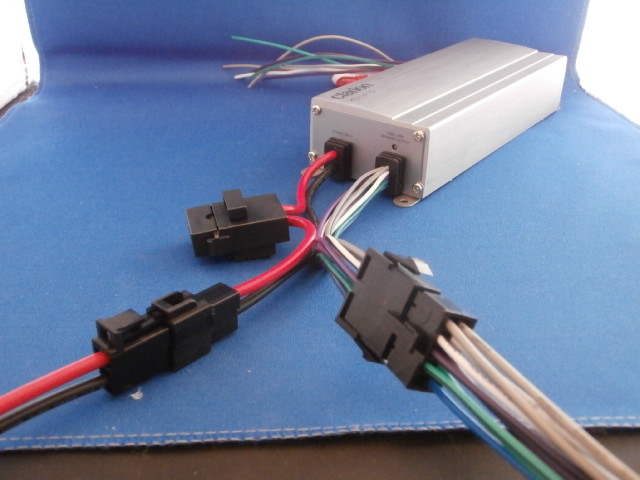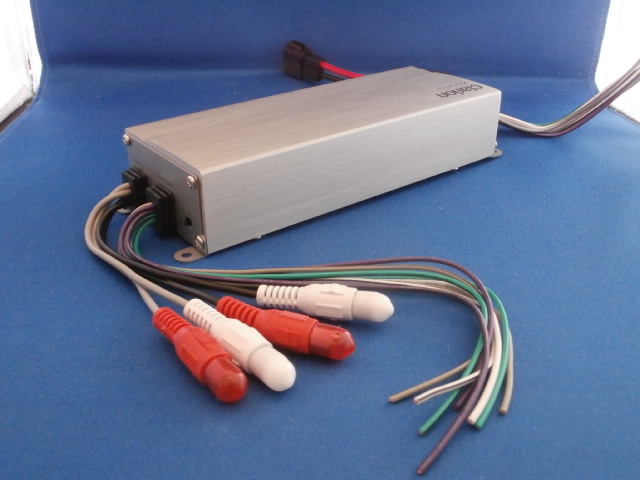 MOS-FET Power Amp
There' s only one way for Clarion' s main units to deliver unyielding power output and linearity: MOS-FET amplification, or Metal Oxide Semiconductor Field Effect Transistor amplification. Smaller and more efficient than conventional power supplies, a MOS-FET amplification circuit delivers power with less distortion and zero On/Off switching noise. This means you can crank up the volume or set it to easy listening. Either way, your sound will be crystal clear.
2-Ohm Stability
Utilizing this design for peak performance and unwavering reliability, Clarion's amplifiers can drive lower impedance loads for increased power.
​​
300 Watts of Maximum Power Output
75 Watts x 4 Channel @ 2-Ohms
50 Watts x 4 Channel @ 4-Ohms
Selectable Sensitivity LOW/HIGH
Class D Power Supply and Output Stages
Power MOSFET Switching Transistors
Soft Turn-On and Turn-Off Circuitry
Ground Loop Isolation Circuit
Circuit Design Achieves High Quality Sound
Circuit Design Achieves High Quality Sound Clarion amplifiers feature uncompromising resistance to magnetic noise, thereby minimizing distortion, The result is high quality sound you can enjoy in a variety of systems.
Advanced technologies in micro size
XC1410, despite its compact dimensions, is a superb D-class 4-channel amplifier realizing astounding sound output.
Double click here to edit this text.
Power Output:

 75W × 4 RMS (2Ω@14.4V≤1% THD+N)

 50W × 4 RMS (4Ω@14.4V≤1% THD+N)

Signal to Noise Ratio:

 80dB (Ref; 1W into 4Ω)

High Quality at a low price!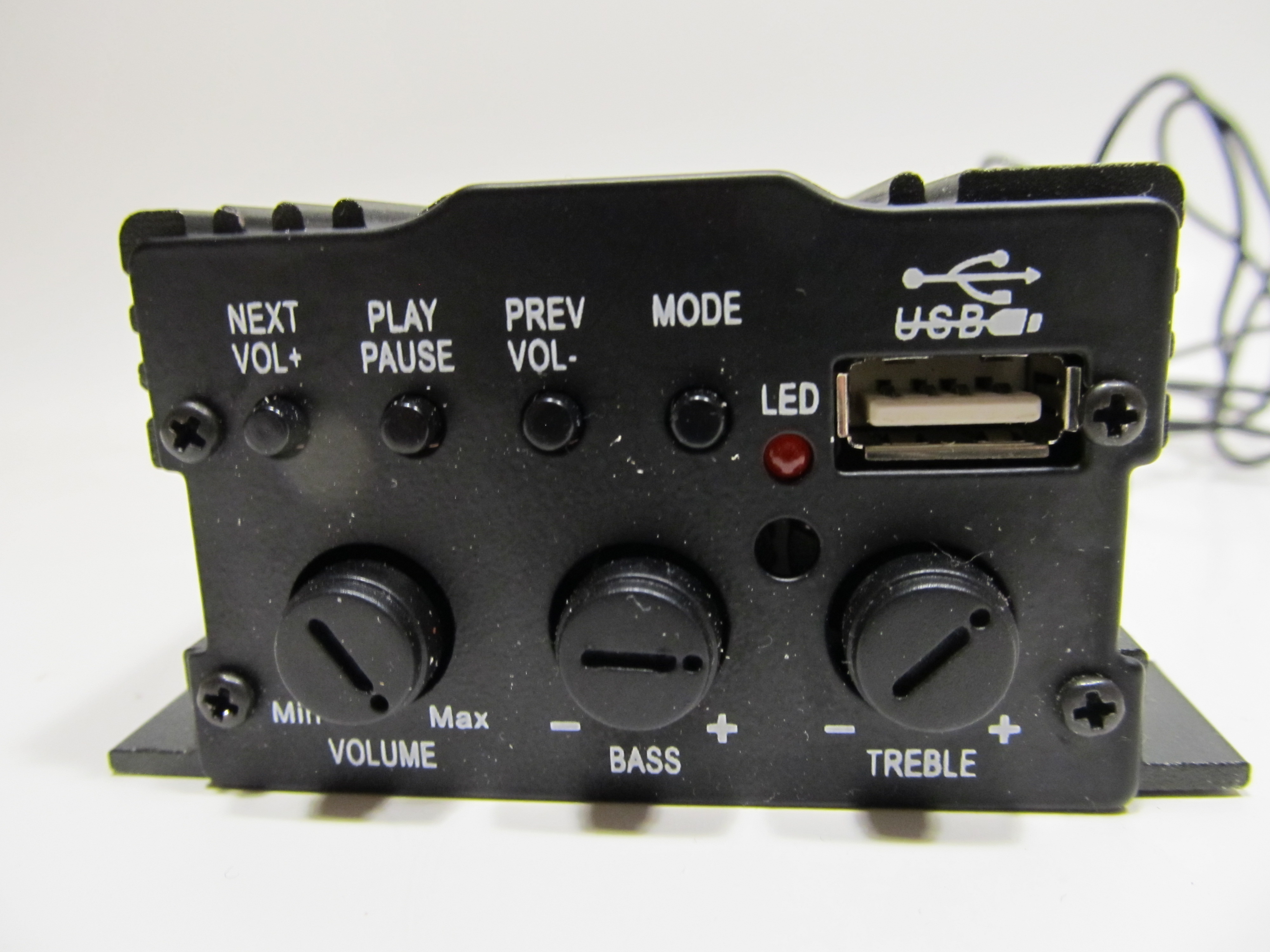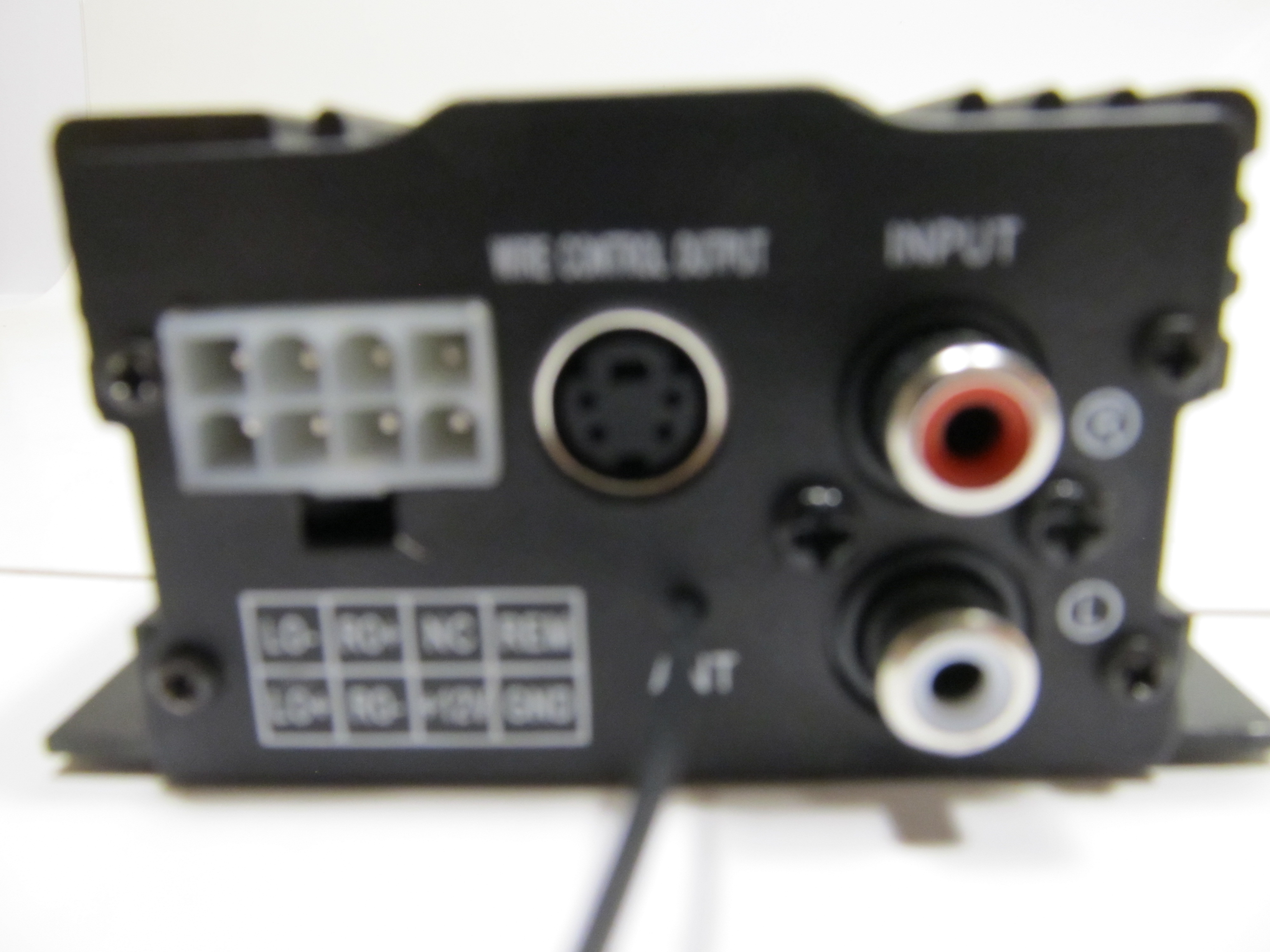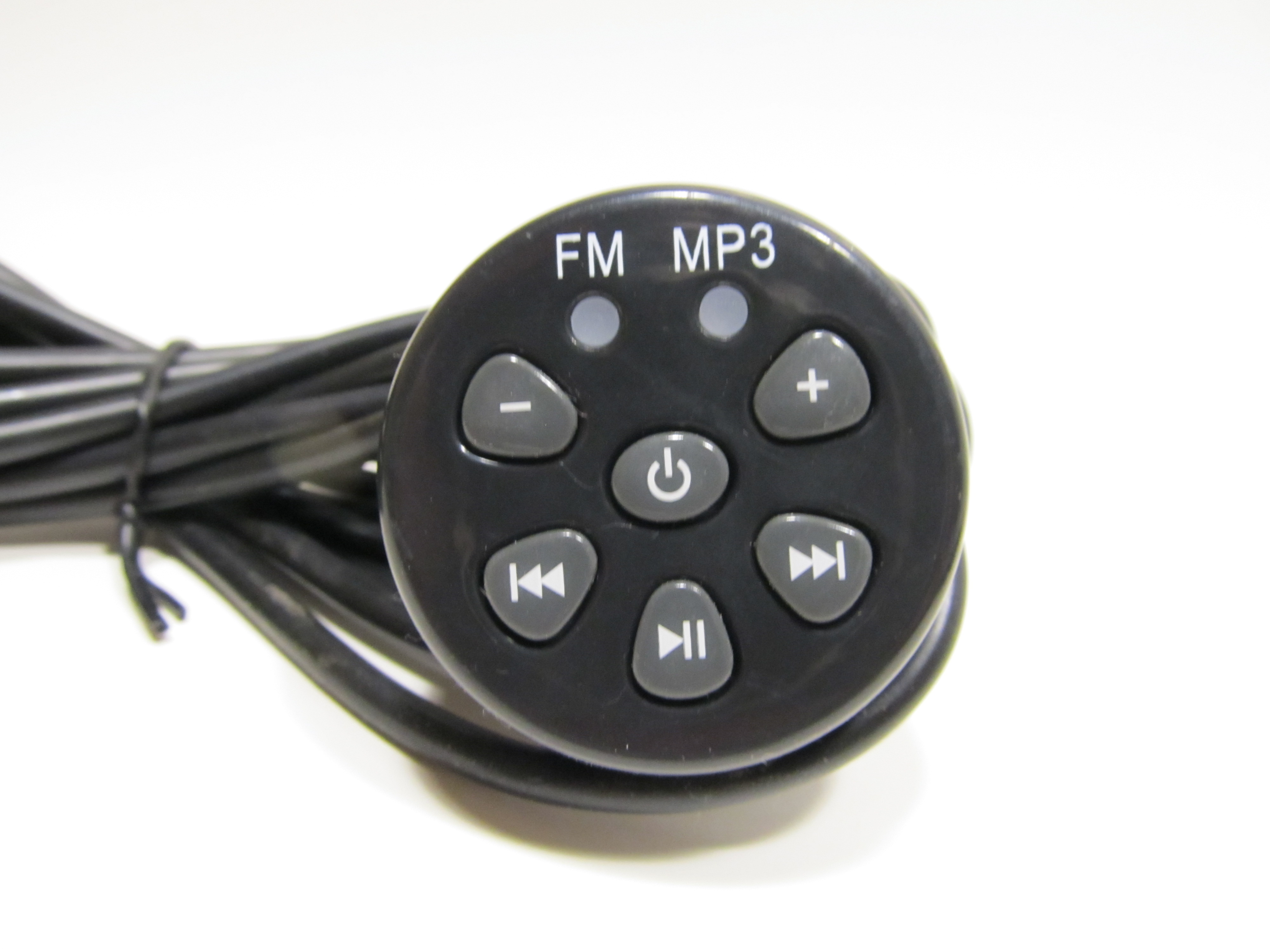 This motorcycle audio amplifier CRANKS out the tunes! And it includes an Fm Radio, 8 GB USB drive and Handlebar Remote all built in for your convenience to bring the controls to your fingertips. This amp with our Polk Cruiser speakers puts out 400 Watts of good clean crisp tunes. All I can say it sounds great!
This amp comes with complete wiring, instructions, remote control, and a 8GB of USB storage to put your favorite tunes on to play thousands of your own songs with the included removable storage.
Amp includes a built in digital FM radio with a built in antenna and a audio input to connect your I phone or MP3 player or Satellite radio to hear your favorite tunes.
Here's where the quality of this amp comes in, it also has tone controls for Bass, Treble. and gain controls to set the music how you like it!
The current draw is 4 Avg/8A Max, with a 4 Ohm Impedance and is vibration and heat tested to over 140 degrees.
400 Watts Peak and 60 Watts RMS
Amp measures 1.5" high / 2.5 wide / 4" long
YOU WANT LOUD! YOU WANT QUALITY SOUND! LOOK NO FURTHER

​​THIS SYSTEM CRANKS OUT LOUD CLEAR WITH GOOD TONE QUALITY
ON SALE NOW!
​Only $151.98​