Dave's Bargain Enterprise / 11 Pine Rd, Middleton, NH/ 603-755-3851/ FAX 888-884-9829/ dave@cruisingwithtunes.com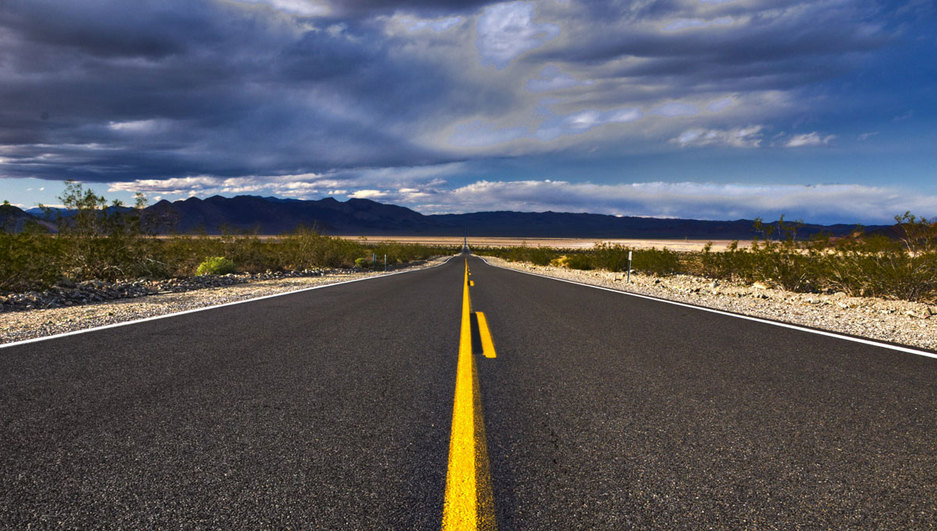 Cruising With Tunes.Com

Motorcycle Stereo Systems
with High Quality At a low Price!
MOTORCY

CLE STEREO SYSTEMS
High Quality Motorcycle Stereo Systems at a affordable Price!
You'll be Cruising with Tunes
​before you know it!
4" Bullet Motorcycle Speakers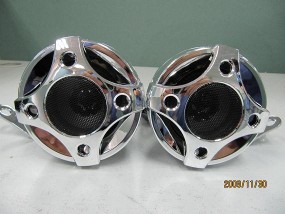 Exterior casing is 4 1/4" in diameter
Completley Waterproof

This is a pair of brand new motorcycle speakers. They are the new style exclusive bullet style motorcycle speakers that will work with most motorcycle systems. Speaker brackets are included with this unit. These motorcycle speakers are 100% waterproof. They can be put in a bucket of water and and still work perfectly.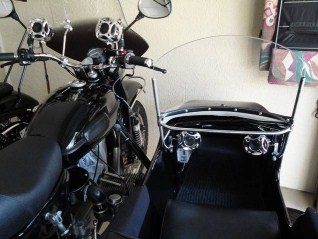 HANDLEBAR BRACKETS ARE AVAILABLE TO MOUNT SPEAKERS TO YOUR HANDLEBARS ON OUR ACCESSORIES PAGE
On Sale starting at Only $54.99
Details for Bullet Speakers
•Working Voltage 10-16V DC
•VoiceCoil Impedance: 4
•Resonc Frequency: 165HZ
•Effective Frequency Range: Fo-12kHZ
• Puiput Sound Pressure Level: 88dB
•Rated Input Power: 15W
•Max Input Power: 100W watts ea
•Distortion: <= 5%
•one year warranty