Dave's Bargain Enterprise / 11 Pine Rd, Middleton, NH/ 603-755-3851/ FAX 888-884-9829/ dave@cruisingwithtunes.com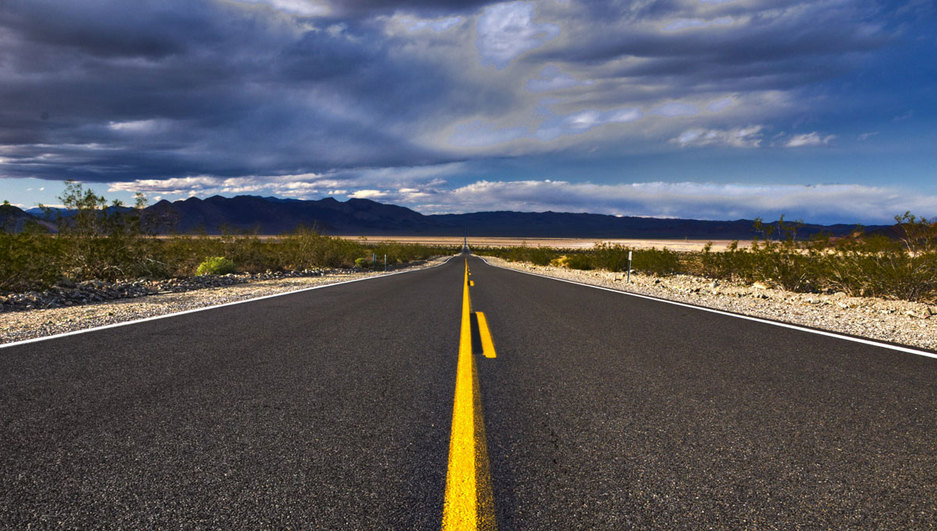 Cruising With Tunes.Com

Motorcycle Stereo Systems
with High Quality At a low Price!
High Quality Motorcycle Stereo Systems at a affordable Price!
You'll be Cruising with Tunes before you know it!
MOTORCYCLE FAIRING SPEAKERS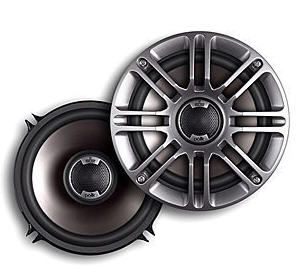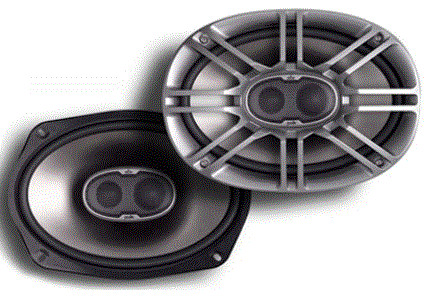 •Power Handling: •Peak: 600 watts per pair / 300 watts each
•RMS: 200 watts per pair / 100 watts each
•Impedance: 4 ohms
•Dynamic Balance polymer/mica composite mineral filled cone is stiff yet lightweight for bigsound and little distortion
•19mm liquid-cooled silk/polymer composite dome tweeter with neodymium magnet for clear and detailed highs
•Low-mass 2-Layer 25mm Kapton voice coil former is lightweight for high sound output
•Multi-hole mounting pattern and shallow depth for easy drop-in installations in most cars
•ABS Grilles, computer optimized and based onexclusive MOMO designs
•Durable butyl rubber surround won't fall apart under the stress of extreme temperatures, sunlight or time
•Pole Plate Heat Sink promotes better heat dissipation for superior power handling and reliability
•Acoustically inert stamped steel basket
•Flat Spider for faster, longer excursion linear motion
•Flexible woven tinsel leads sewn directly into Spider for greater reliability
•Frequency Response: 35-22,000 Hz

MARINE CERTIFIED​​
​​
ONLY $177.95 With Free Shipping
​​Fits:
Harley 98-10 Harley Davidson FLHT/FLTR
Any bike that uses 5.25" Speakers

5-1/4" 2-way cars speakers (pair)
Dynamic Balance polymer/mica composite woofer with butyl rubber surround
3/4" pivoting liquid-cooled silk/polymer composite dome tweeter
Neodymium tweeter magnet
Kapton voice coil
built-in 2-way crossover network
ABS wheel-design grilles
stainless steel mounting hardware
certified for marine use
power range: 4-45 watts RMS (135 watts peak power)
frequency response: 60-22,000 Hz
sensitivity: 93 dB
top-mount depth: 2-5/16"
warranty: 1 year
ONLY $135.28 includes Shipping/Handleing
PYLE 6'' x 9'' Two-Way Marine Water Proof Speaker System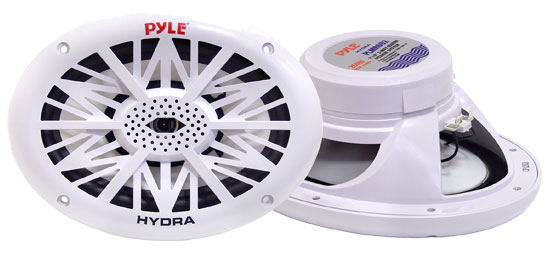 •6'' x 9'' High Quality Poly Carbon Cone
•2-Way Water Resistant Construction Design
•40 oz Magnet Structure
•1.5'' High Temperature Voice Coil
•1/2'' Neodymium Dome Tweeter
•260 Watts Peak Power


Pyle's Hydra series speakers are waterproof and designed for use in your motorcycle, boat, on the dock, by the pool, or simply mounted outside. They're designed with rust-proof mesh covers for protection from the elements. The PLMR692s are a pair of 260-watt, 6 x 9-inch, two-way speakers, suitable for marine use.
• Frequency Response: 55-20 KHz
•4 Ohm Impedance
•Sensitivty: 92 dB
•Mounting Depth: 3.45''
•Cut-out Size: Ellipse, 225mmx152mm
•Sold as : A Pair
Woofer Construction


The speakers are constructed with high-quality poly carbon cones and rubber surround, boasting 260 watts peak power. Poly cones have the added benefit of weather resistance, ideal for the marine environment.

A molded ABS plastic basket helps keep things distortion-free, and a 1.5-inch high-temperature voice coil delivers accurate sound reproduction.



Built-In Grille


A built-in molded grille adds another layer of protection against the elements (not to mention the inevitable bumps and scratches from in-boat enjoyment).

ONLY $90.48 A Pair

FREE SHIPPING​​
POLK MOTORCYCLE FAIRING 6X9 SPEAKERS
POLK MOTORCYCLE FAIRING 5.25 SPEAKERS