Dave's Bargain Enterprise / 11 Pine Rd, Middleton, NH/ 603-755-3851/ FAX 888-884-9829/ dave@cruisingwithtunes.com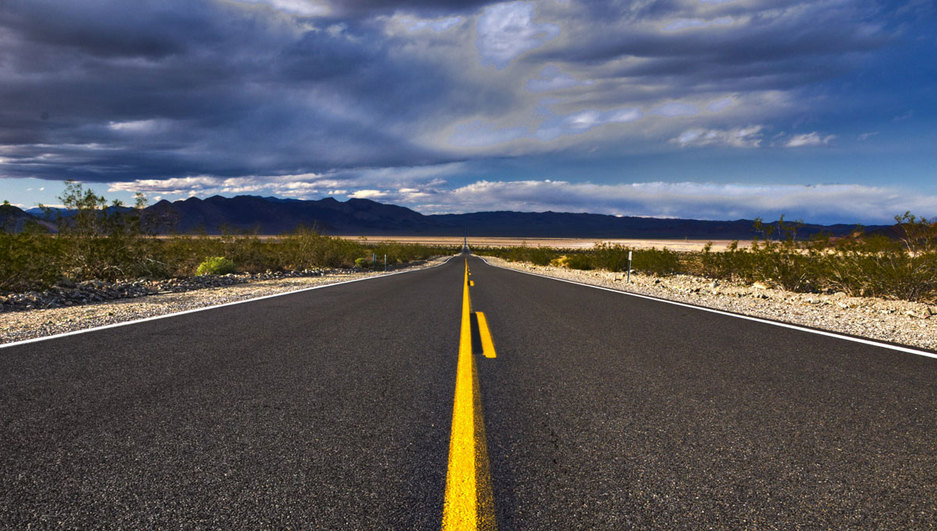 Cruising With Tunes.Com

Motorcycle Stereo Systems
with High Quality At a low Price!
MOTORCYCLE AUDIO SYSTEM
with a BLASTING 800 Watts​
SAVE SAVE SAVE


Buy your extra Chrome handlebar speaker brackets with a Motorcycle Stereo system or Motorcycle Audio system and save $10.00 off the regular price!
Our Polk Cruisers Chrome Bullet Speakers are clear and crisp, and designed for highway use and bikes with loud pipes ad comes with Chrome Handle Bar Clamps to mount speakers to your handlebars. The amplifier provides a max 800 watts and 400 Watts RMS. Compatible with all portable audio devices such as iPhone, I pod, Sirius, Satellite, Zune, AM/FM, MP3 Players, and more. Works with Harley Davidson, Kawasaki, Honda, Yamaha, Indian, Triumph, and Victory
Motorcycles. A quality inline noise eliminator is also included with the standard package. Additional features can be ordered to complete your system, such as a handlebar inline volume remote control which is glove friendly while cranking your tunes at your fingertips, and a 2.1 USB Charging port to charge your cell phone, MP3 player, even your I Pad. This is an upgraded version which allows you to charge more accessories.
Harley Power Tap
For Fast and Easy HD Hookup
Only

$35.49

extra when you purchase a system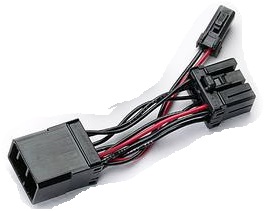 NOTE:
Delivery May take up to 7 to 10 days to Deliver We will make every attempt to speed delivery up so you can be Cruising with tunes.
Chrome Metal Speaker Housings with Factory Quality Chrome Finish (5" round x 4" deep)
With Polk Speakers​

Universal Handlebar Mount Rotary Dial Glove friendly Volume Control
This handlebar Mountable In-Line Volume Control is designed to be used with any of our Amplified Chrome Speakers, or any Portable Audio Device.
Glove Friendly Rotary Dial for Fast and Accurate Volume Control.
WOW 800 Watts of PURE POWER!!!!!
This can handle 4 speakers and is LOUD,LOUD,LOUD!!!!!!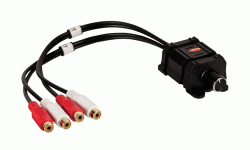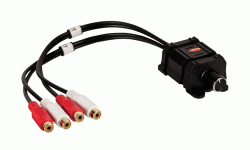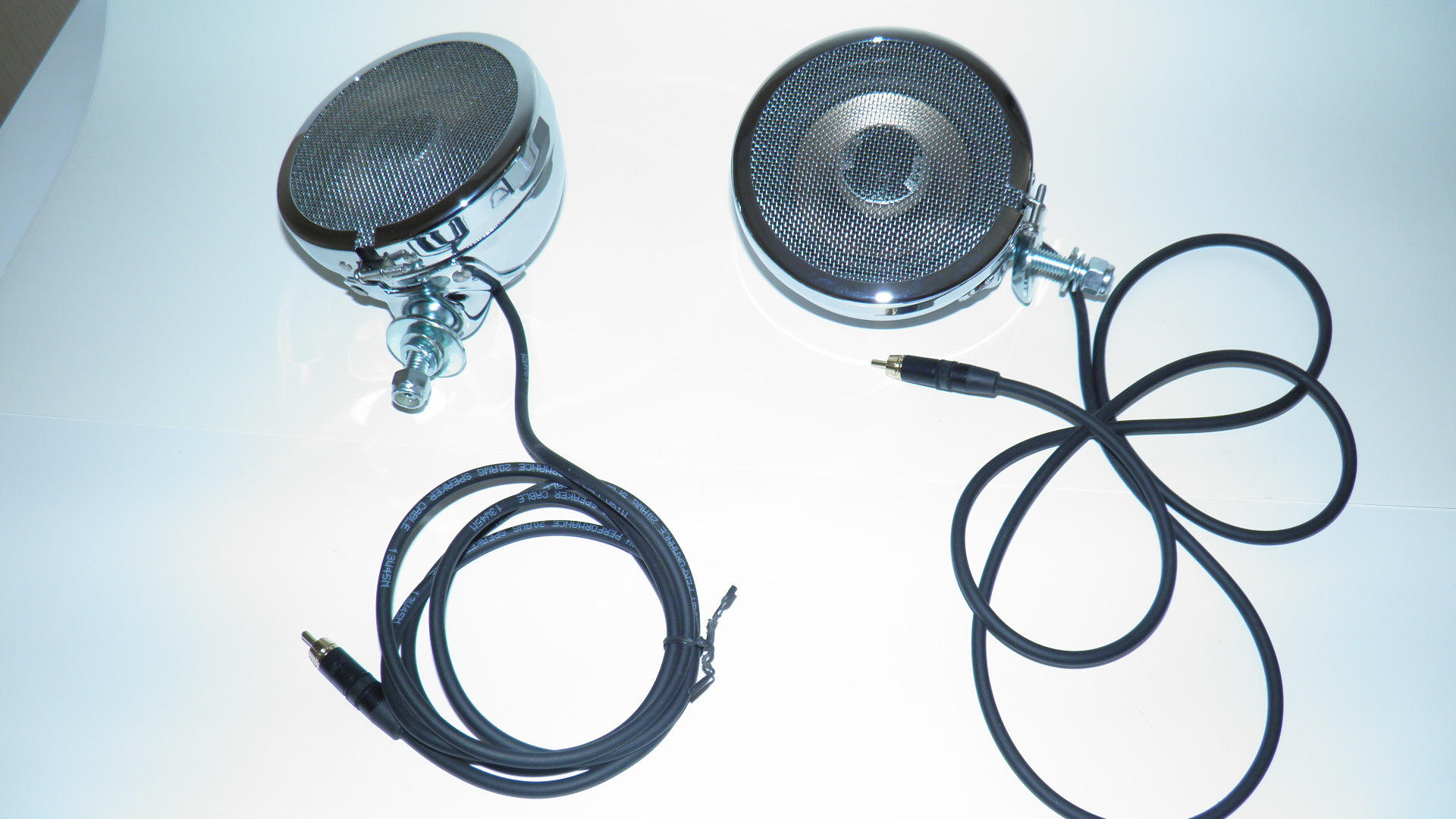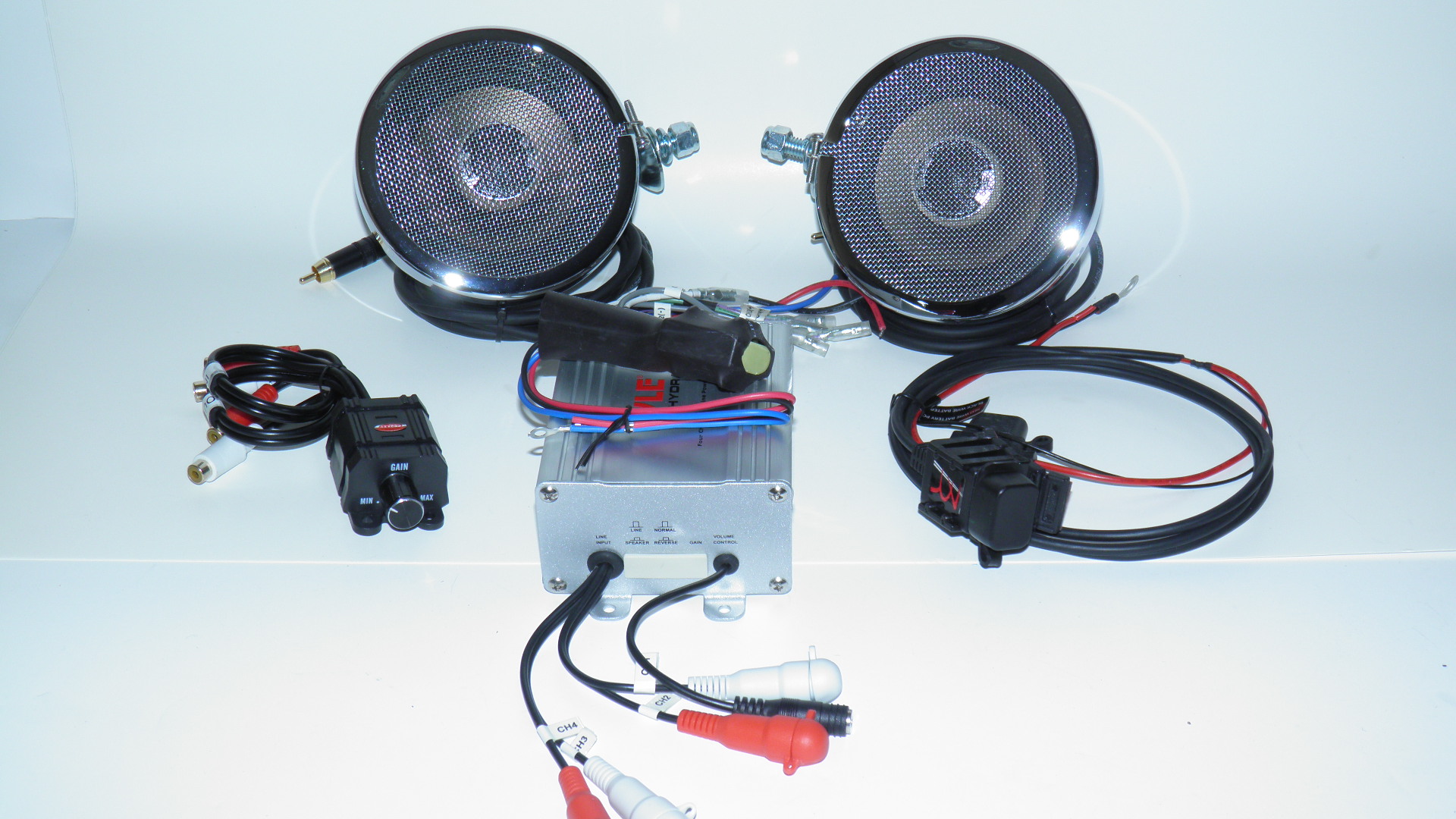 Get high quality audio amplification on your motorcycle with this complete system It includes a marine-ready, four-channel power amplifier pushing up to 800 watts, and a waterproof stereo 3.5 mm-to-RCA adaptor for plugging in virtually any audio source, including your iPod or other MP3 player. The amp is equipped with high and low level inputs, an electronic crossover network, plus power protection circuitry and anti-thump turn-on to keep your equipment secure. Included is a high power noise filter, a pair of Polk 4 " Chrome Bullet speakers, We also offer a splash proof 2.1 USB power port that will charge your I Phone ,Mp3, even your I pad. Now you'll be able to cruise without worrying how your going to charge your phone or other accessories. A wired volume control is also available which easily mounts to your vehicle's Handlebars and provides an easy way to control your music while sitting on your motorcycle. This system is comes with a pair of quality Polk Cruisers speakers and a pair of Chrome handlebar clamps.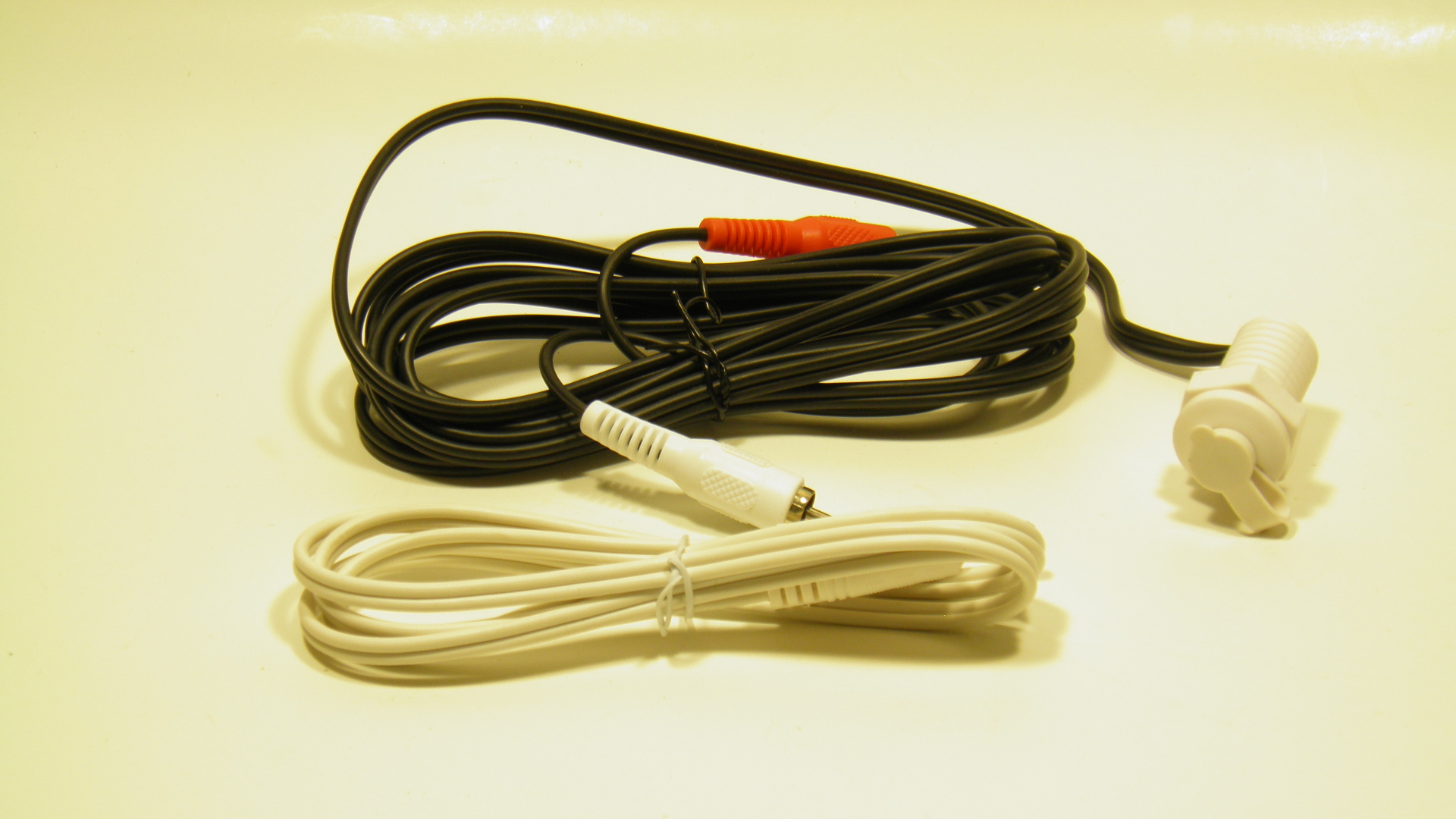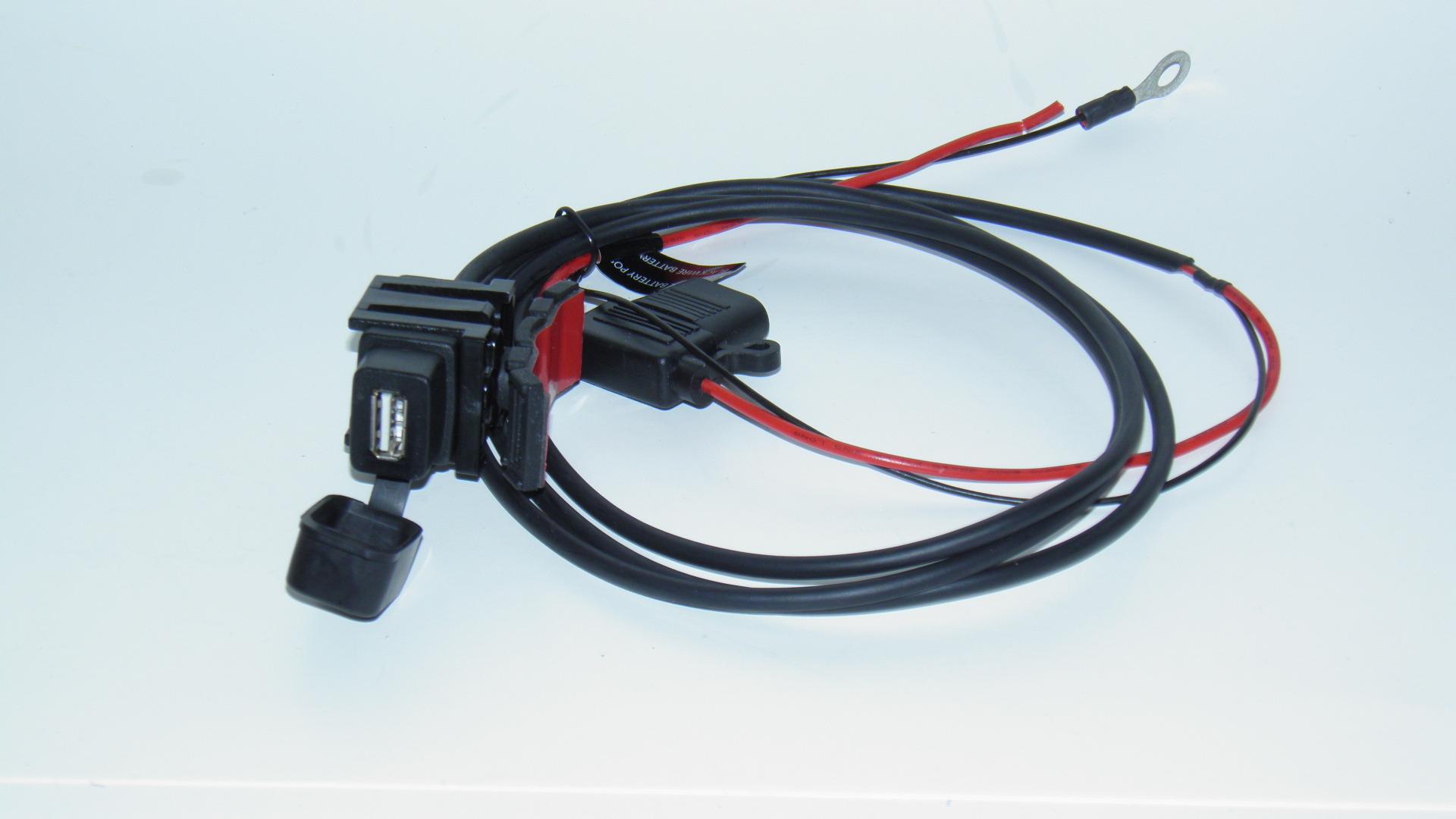 This iPod/MP3 to stereo RCA is the adaptor you need to pipe your favorite MP3 player's tunes over your marine audio system. The 12 ft. adaptor allows a direct connection of any headphone equipped audio device to the RCA inputs on your head unit. It comes with a 3 ft. male-to-male 3.5mm cable - plug one end into the MP3 player, the other into the adaptor. Also comes with a mounting diagram so you can install it with that professional factory finish look. Best of all, this adaptor is completely waterproof!
•Input Voltage: 12V ± 4.0V
•USB (Output) Voltage: 5V ±.25V
•Output Current: 2.1A Max.
•Installation kit includes 3BR Powersports Universal Mounting System.
•Weatherproof up to full water wash down.
•Removable/replaceable seal cap.
•Mates with 3BR Powersports patented TAPP CAPP™ weatherproof USB cables and caps for weatherproof cable connection.
•Powers: Tablets including iPAD, most cell phones & smart phones including Android cell phones and smart phones, Apple, Samsung, Motorola, & LG. Also most GPS, Apple iPod, and any other device that charges using 2.1A or less of USB power.
•Note: some Blackberry and Casio devices require a special charging cable.
•Note: will not charge Samsung or ASUS tablets which require proprietary chargers.

PRICES START AT $296.27

​​You Pick what fits your Budget